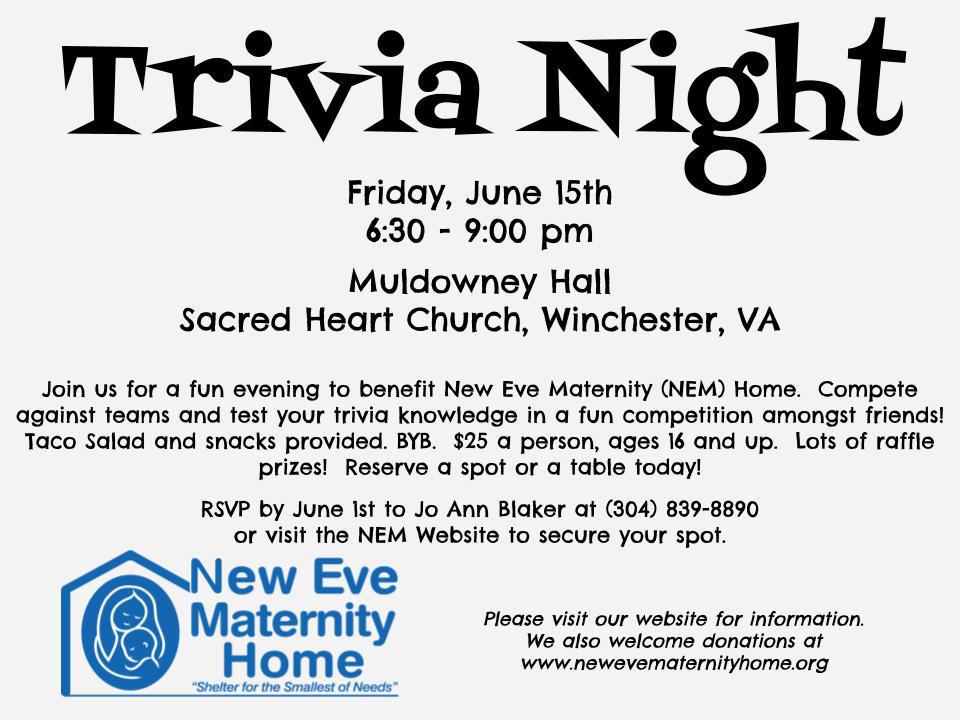 Trivia Night: Friday, June 15th
6:30-9:00pm
Muldowney Hall
Sacred heart Church, Winchester, VA
Join us for a fun evening to benefit New Eve Maternity Home. Compete against teams, and test your trivia knowledge ina fun competition amongst friends! Taco salad and snacks provided. BYB. Lots of raffle prizes!
$25 a person, ages 16 and up.
RSVP for a spot or a table by June 1st.