Celebrate Motherhood
We welcome women who find themselves alone and in need of physical, spiritual, emotional and material support. At New Eve, mothers can celebrate the gift of life free from fear.
A Maternity Home in Winchester, VA Ready to Help
Being a single mom is hard.
That's why we provide maternity care backed by the loving support of friends, family and a community, allowing you to live in a stress-free, anxiety-free home. You and your baby will receive everything you need.
Being a single mom is expensive.
We help provide for your financial and physical needs as well as help you develop the skills to be a great mom.
"New Eve has changed not only my life, but my children's. The women of New Eve are the family I never had and the support any mother dreams of."
–Janda, New Eve resident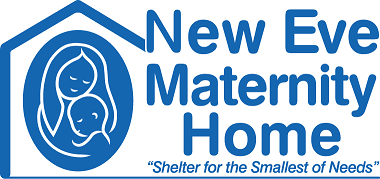 July 2020 Newsletter Combined Federal Campaign (CFC #16205) Commonwealth of Virginia Campaign (CVC #050753)The Negro cannot win if he is willing to sacrifice the future of his children for immediate personal comfort and safety.  Injustice anywhere is a threat to...