Support our Christmas Appeal 2018
Enjoy or print out New Eve's 2018 Christmas Appeal. Please consider printing out the reply form and mailing it in to New Eve, or make a secure donation online. Thank you & God bless you!
Dear New Eve Family,
Thank you for your prayers, volunteer time and/or financial support in 2018.
As we come to the final month of the year, we wanted to share some highlights of 2018 with you.
Thanks to hundreds of generous souls like you, here is what we accomplished together at New Eve Maternity Home in 2018.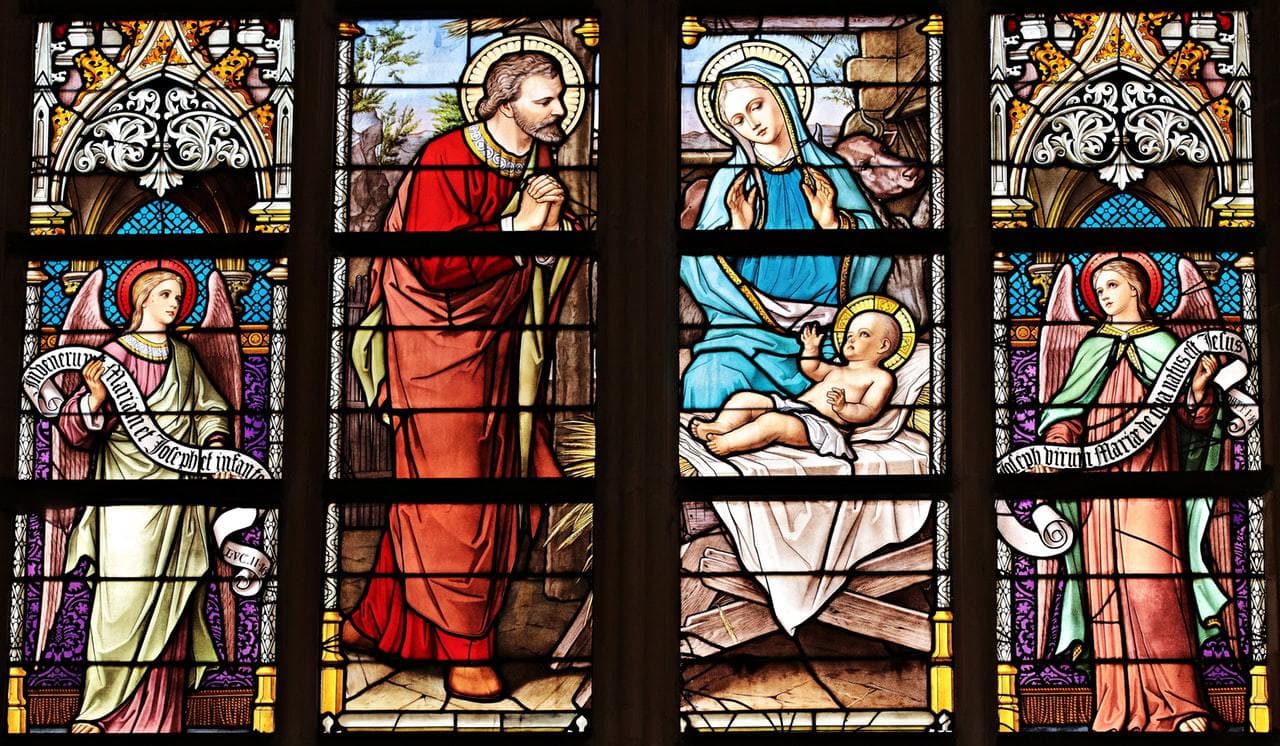 Highlights from 2018
JANUARY
Jean Hayes begins as Daytime Housemother
New Eve designated as Sacred Heart Academy's "Charity of the Month" and donations of mother/baby items received 

 

Jim Gironda caulks around basement window AC
Bruce & Joy Spahr program garage door opener
FEBRUARY
New resident, Candice, moves in
New resident, Hope, and her son, Carson, move in
Donations received from "St. Zita's Girls"
Jack Rogers hangs mirror and changes out electrical switch plates
MARCH
New resident, Avery, moves in
New resident, Shyree, and daughter, Ava, move in
Ed Farinholt adjusts security cameras 
Kacky Kasinski and group of young people rake leaves
Anna Davis is hired as a daytime house mother
APRIL
Ed Farinholt builds base for outdoor trash cans
George Keller installs new kitchen sink faucet
Riccardo and Luca Stocco spruce up yard
Paul & Matthew Steele begin summer lawn mowing
Katie Moffitt presents her last class to residents, "Nurturing Parenting"
MAY
New Eve staff attend adoption workshop presented by Arlington Diocese Catholic Charities, Family & Adoption Services 
May Crowning
Joanne speaks to The Clifton Republican Women's Club
Rich Vossler hangs Archangel room plaques he crafted & repairs toy box
Bruce & Joy Spahr install microwave
JUNE
New resident, Crystal, and daughter, Nariah, move in
Donations received from The Clifton Republican Women's Club
Donations received from Pfizer Pharmaceutical Corp
New sump pump installed
Trivia Night fundraiser
JULY
New resident, Faith, moves in
Stocco Family plant flowers
AUGUST
Nariah's birthday celebration
SEPTEMBER
Shyree gives birth to Bria Elizabeth, 9/9
United Way Day of Caring volunteers from Rutherford & Johnson CPA and Business Advisors paint bedroom, bathroom, and front door 
New HVAC system installed, donated by Rotary
OCTOBER
Christina Müller begins as New Eve Maternity Home Director 
New Eve designated as Sacred Heart Academy's "Charity of the Month."
Students come to the house to make a video. 
Residents attend program, "Budget for Success," sponsored by BB&T 
Ed Farinholt sprays for insects around outside of house
Stocco Family perform yard maintenance
Kimberly Cassidy hired as a New Eve House Mother
Fred Riley built and installed shelves in the kitchen pantry.
NOVEMBER
The seven-week parenting program, "Five Love Languages of Children", presented by Mary Margaret Barbe, wrapped up this month.
Tasha moves in
DECEMBER
House Christmas party, Residents open the packages from the KofC Giving Tree at Sacred Heart
St. Bridget's youth group members and Knights decorate the house for Christmas
Hostess with The Mostest fundraiser
If you feel moved to help mothers and their babies in the new year, then please make a tax-deductible donation of any size to New Eve Maternity Home … TODAY! May God bless you!
May you have a fruitful Advent and blessed Christmas and New Year!
Thank you Bob and Joanne Seale for your dedication and selfless service on behalf of moms and babies over the many years at new eve!
Donations to New Eve Maternity Home can also be made here online,
and click on the Heavenly Host image to make a one-time or a monthly donation.
Or you can print the letter, and return this completed reply form in the enclosed envelope along with your check and/or credit card information.
THANK YOU IN ADVANCE FOR YOUR GENEROSITY!
Set up Online Donation
Choose one of 4 donation options, or set your own! 
Christmas Appeal Form
Print and fill out the form. Then mail it to us!
Sign up for News & Updates