Celebrate Motherhood
We welcome women who find themselves alone and in need of physical, spiritual, emotional and material support. At New Eve, mothers can celebrate the gift of life free from fear.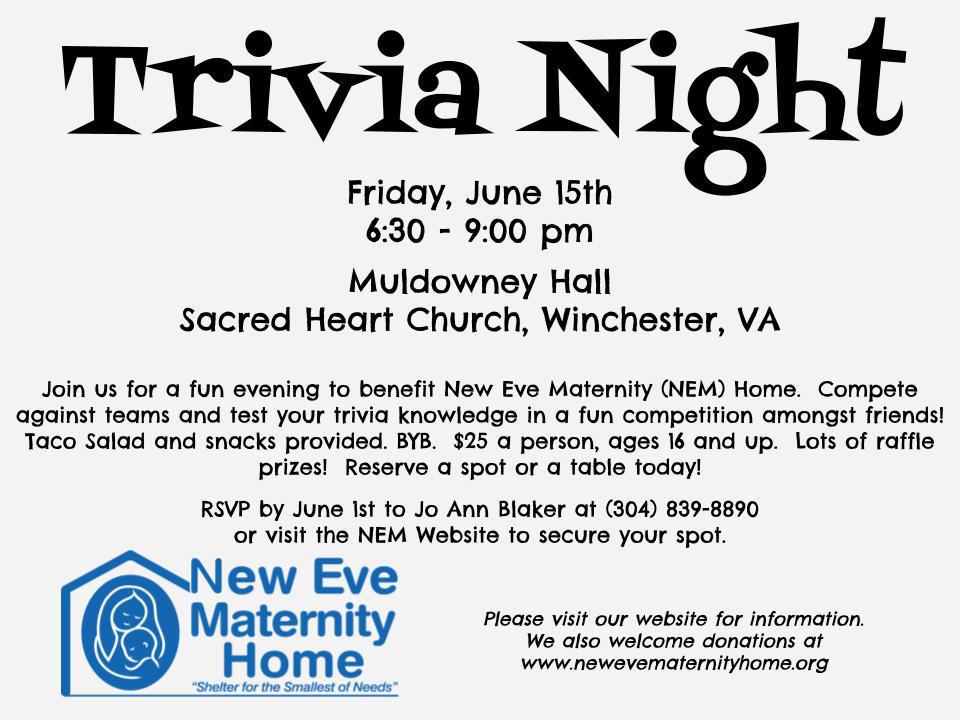 Trivia Night: Friday, June 15th
6:30-9:00pm
Muldowney Hall
Sacred heart Church, Winchester, VA
Join us for a fun evening to benefit New Eve Maternity Home. Compete against teams, and test your trivia knowledge ina fun competition amongst friends! Taco salad and snacks provided. BYB. Lots of raffle prizes!
$25 a person, ages 16 and up.
RSVP for a spot or a table by June 1st. 
A Maternity Home in Winchester, VA Ready to Help
Being a single mom is hard.
That's why we provide maternity care backed by the loving support of friends, family and a community, allowing you to live in a stress-free, anxiety-free home. You and your baby will receive everything you need.
Being a single mom is expensive.
We help provide for your financial and physical needs as well as help you develop the skills to be a great mom.