Donate your Time and Expertise
Volunteer Opportunities at New Eve Maternity Home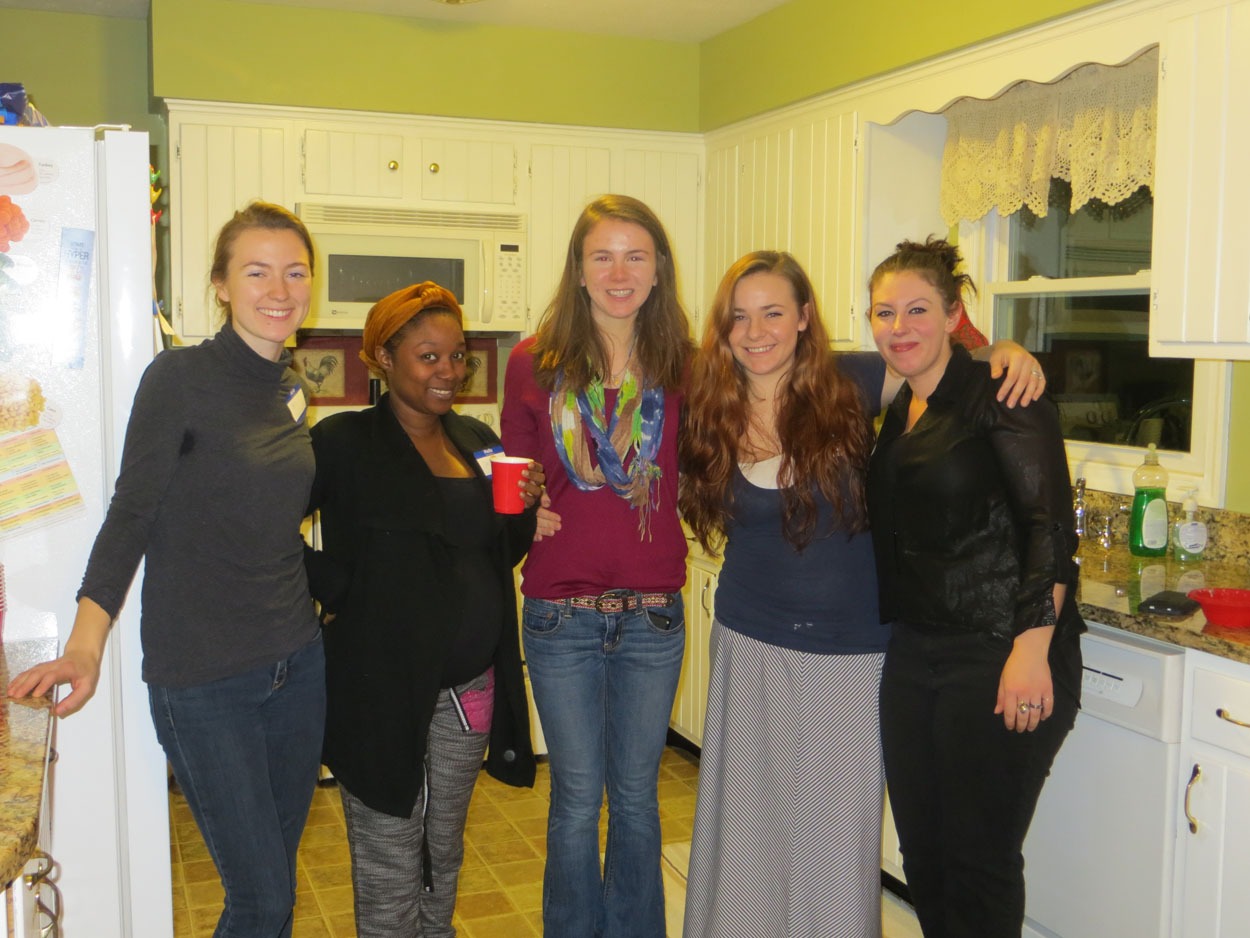 Volunteers fill vital roles at New Eve.
There are many opportunities to share your God-given gifts, abilities, and talents. Volunteers are the backbone of the life skills and educational programs available to the women who come through our home.
Possible areas of service include, but are not limited to:
(F=female, M=male)
Babysitting: (F)
This can be done in our home or yours. Sitting opportunities: during regular Tuesday night house programs; while moms attend classes; while moms study at home; while moms work or volunteer; Saturday mornings while moms do their grocery shopping.
Drivers: (F)
Taking moms & babies to appointments.
Mentoring: (F)
Be a role model for one of our residents, giving regular guidance and time.
Teach Life Skill Class/es: (F, M)
Possibilities include: cooking, writing, manners, computer skills, gardening, flower arranging, baking, resume writing, knitting/crochet, make-up/how to put a put a work wardrobe together, healthy eating for moms and their children, cleaning tips, crafts, summer safety for moms and their babies. The list is limitless.
Tutoring and/or guidance in educational pursuits: (F, M)
Coach moms working toward their GEDs, filling out college applications, or developing an education plan.
Job Skills: (F, M)
Help moms in a job/career search: prepare resumes, mock interviews, dress for success, etc.
Host-a-Mom Program (Families with young children):
Families host a mom in their home once a month for an evening of dinner and family togetherness.
House maintenance/Repair: (M, F)
Perform minor maintenance/repairs, as-needed basis.
Event planning: (F)
Help plan events for the residents at the New Eve home, such as, Open Houses, volunteer appreciation, birthdays/birth celebrations, May Crowning, etc.
Mailings & Newsletter: (F, M)
Enjoy time with others addressing envelopes (1-2x/yr).
Fundraising Committee/workers: (F, M)
This is a fun way to raise funds for New Eve. Join the committee to brainstorm and plan events or volunteer to help execute events.
Baby bottle Fundraisers: (F, M)
This is by far the easiest way to raise funds for New Eve. Do you have contacts at churches? We need liaisons. Most churches in our area do not know we exist. We need a few people to contact churches, speak at their Sunday service and/or church group about New Eve and ask their help in hosting a Baby Bottle Campaign. This is a very simple event for a church to sponsor.
Spread the Word: (F, M)
Talk about New Eve with friends and strangers. You will be planting a seed, you never know who will need this information now or in the future.
YES! I would like to volunteer.
Here is my contact information. Please let me know how I can help.